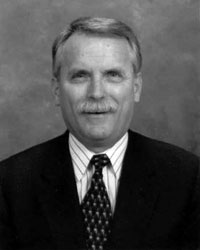 Garrett C. Dailey, Esq., CFLS
Attorney at Law, Oakland, California
Mr. Dailey is a Certified California Family Law Specialist and a Fellow in the American and International Academies of Matrimonial Lawyers. He has been on the faculties of the University of California, Davis, School of Law and the Golden Gate University Graduate School of Taxation. He is listed in Super Lawyers, Best Lawyers in America and Martindale-Hubbell's Bar Register of Preeminent Lawyers. He received the Association of Certified Family Law Specialists (ACFLS) 1995 Hall of Fame Award and 30th Anniversary ACFLS Outstanding Service Award. He was named Family Law Person of the Year for 2006, by the American Academy of Matrimonial Lawyers, SoCal and received the Spencer Brandeis Award from the Los Angeles County Bar Association. Mr. Dailey is both an author and a frequent lecturer on family law.
Hon. James H. Libbey
Family Law Commissioner,
Contra Costa County Superior Court
James H. Libbey retired after more than 25 years as Family Law Commissioner for the Contra Costa County Superior Court. A graduate of the University of San Francisco Law School, Mr. Libbey was an editorial consultant to Matthew Bender's California Family Law Monthly, a frequent lecturer to the California Judicial College and a panelist in CEB seminars devoted to family law issues. Mr. Libbey was voted "Family Law Judge of the Year" by the Family Law Section of the State Bar.